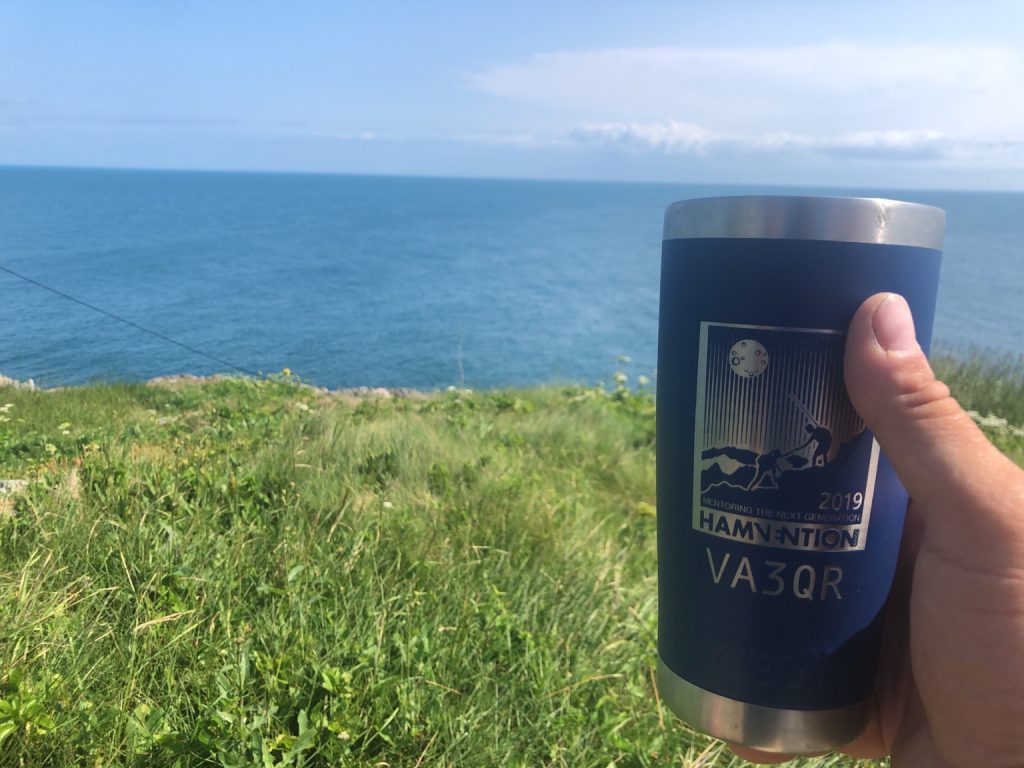 Good evening from the Graveyard of the Gulf.
All 4 HF stations are humming happily. Lee, WW2DX is working 2m and 6m EME simultaneously, and today (finally) finished building the Satellite station, complete with auto-tracking radio and rotator. We've done 4 satellite QSOs so far, but that was just to get the rest of the bugs worked out, so expect to hear Pat, N2IEN, calling CY9C FN97 tomorrow. I worked a couple of passes myself, and seem to have caught the bug – might need to go shopping when I get home.
Last count has us past 16500 QSOs – quite respectable considering the deteriorating HF conditions we have to content with. Yes, we're doing a lot of FT8 – we're doing FT8 because conditions suck, and we want to get as many people in the log as we can while we're here. I know it's not everyone's cup of tea, but based on the massive pileups we're working, there is a great deal of interest. That said, we're also doing a lot of SSB and CW when the conditions are right. I've been watching the arguments on the DX Clusters, so I'll just say this: we'll give you the chance to work us on SSB, CW and FT8 – not to mention 6m, 2m and 6m EME, and now AMSAT – keep an eye for us and work us any way you want. You don't like FT8? No problem 🙂 Just realize that we're here to get as many people in the log as we can, and FT8 is getting us as many as 100 QSOs/hr when conditions are too poor for SSB.
IMPORTANT OPERATING NOTE: Randy, N0TG would like me to remind people trying to connect to us using FT8 that we are in Fox & Hound Mode (with the exception of 60m)! If you try to connect to us using your regular FT8 setup, our rig won't respond to you. For more information on this and how to set yourself up, go to the User Guide and make the necessary changes to your software, then go to the CY9C Website for the required calling frequencies.
Our logging issues seem to have been resolved. We're still live-logging, and anything missed by ClubPi due to high-rate is being dumped twice a day. Lee is giving me his EME/6m logs at night after moonset and I'm putting them into the morning dumps, and I'll do the same for AMSAT logs once we get going full steam ahead. We've got 2 more days of full capacity operating before we need to think about tearing down. We were 2 days getting to the island, so we'll have to start disassembling on Wednesday – but we'll worry about that when we have to. We still have QSOs to make 🙂
Didn't have too much of a chance to take pictures today between getting satellite going and operating – will try to do more of that tomorrow. For now, time for dinner!
vy 73 de VA3QR/CY9